Fueled to Thrive – Dynamic Group Functional Medicine Health Coaching in Reno, NV
Let's look at the whole you, together!
Our next group starts March 1st!
Fueled to Thrive is a 12-week course that takes women from wired and tired to balanced and strong. Functional medicine is a patient-centered approach to health and chronic disease management. By employing the functional medicine practice of looking at the whole patient, Dr. Danielle Litoff, DPT has created a step-by-step, effective group program that helps women achieve their health goals.
What's included in Fueled to Thrive:
Group calls once a week for the 12 weeks

24 hour access to chat feature

Group accountability and support

Blood work, stool testing, and hormone testing*

Nutritional guidelines, recipes, and support

Exercise and movement plans

Supplement recommendations

Lifetime access to all program readings, audio files, videos, and workbooks
*As needed depending on symptoms and health goals
Give me more information!
Who is an ideal candidate for Fueled to Thrive?
Patients who are ideal for Fueled to Thrive group coaching have been struggling with issues like gut health, autoimmune disorders, weight gain or fluctuation, mood swings, and/or chronic fatigue and insomnia. They want the support, knowledge-share, and accountability that a group of like-minded women like this provides. And they want real, life-changing solutions and are willing to do the work to achieve their health goals now and in the future.
So what are you waiting for? Let's look at the whole you, together.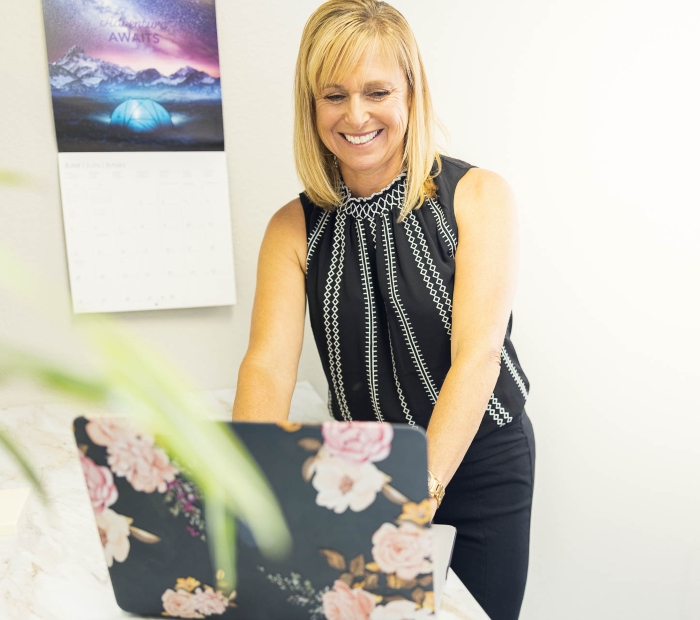 The 12-week program deep-dives into:
Intake:

Adrenals, Weight, and Measurements

Nutrition:

What is REAL food?
Food in action
Macros
Elimination diet
Detox

Hormones:

Estrogen and Progesterone

Exercise:

What is exercise?
What is over-exercise?
Learn More Today!
If you're tired of being tired and feeling crappy, reach out today for more information on our upcoming Fueled to Thrive. We look forward to helping you be stronger than yesterday.
ACCOUNTABILITY
"I do so well when I have a group to help me with the accountability. Having the tools and education of what to do has helped so much with eating whole when traveling and going out to dinner with the family."
HEALTHY HABITS
"Having this group has made the choices and the change of habits much easier. I know I am choosing to the right things when I feel overwhelming or when I want to go back to the old ways."
WEIGHT LOSS & GUT HEALTH
"I lost 10 pounds and I am not afraid to eat now! Before the program I was afraid to eat because everything made me sick. Now I know what to eat and I am feeling much better."
SELF CARE AND MINDSET
"This program has given me the ability to like myself more. I know how to care for myself and the group has given me the permission to put myself first. The thought processes and the accountability have been so good!"